All month, I have been posting clues about my newest pattern. This quilt was designed to represent love from an older and simpler time. It symbolizes the move from lover to bride, wife, and homemaker. This quilt includes four blocks based upon traditional designs. These four blocks are: Wedding Bouquet (Nancy Page, Birmingham News, Jan 5, 1943), Lover's Knot (Nancy Cabot, Chicago Tribune, May 4, 1933), Farmer's Wife (Nancy Cabot, Chicago Tribune, Jan 11, 1935), and Home Maker (Clara Stone, Practical Needlework, ca. 1906). The pattern includes detailed paper piecing, curved piecing and Y-seams. The quilt size is 68 inches x 68 inches. The pattern includes traditional piecing, foundation piecing, curved piecing, and a few Y-seams.
Now, it just needs to be quilted! Hopefully, I will get to that next month! I will post the final picture when it is done.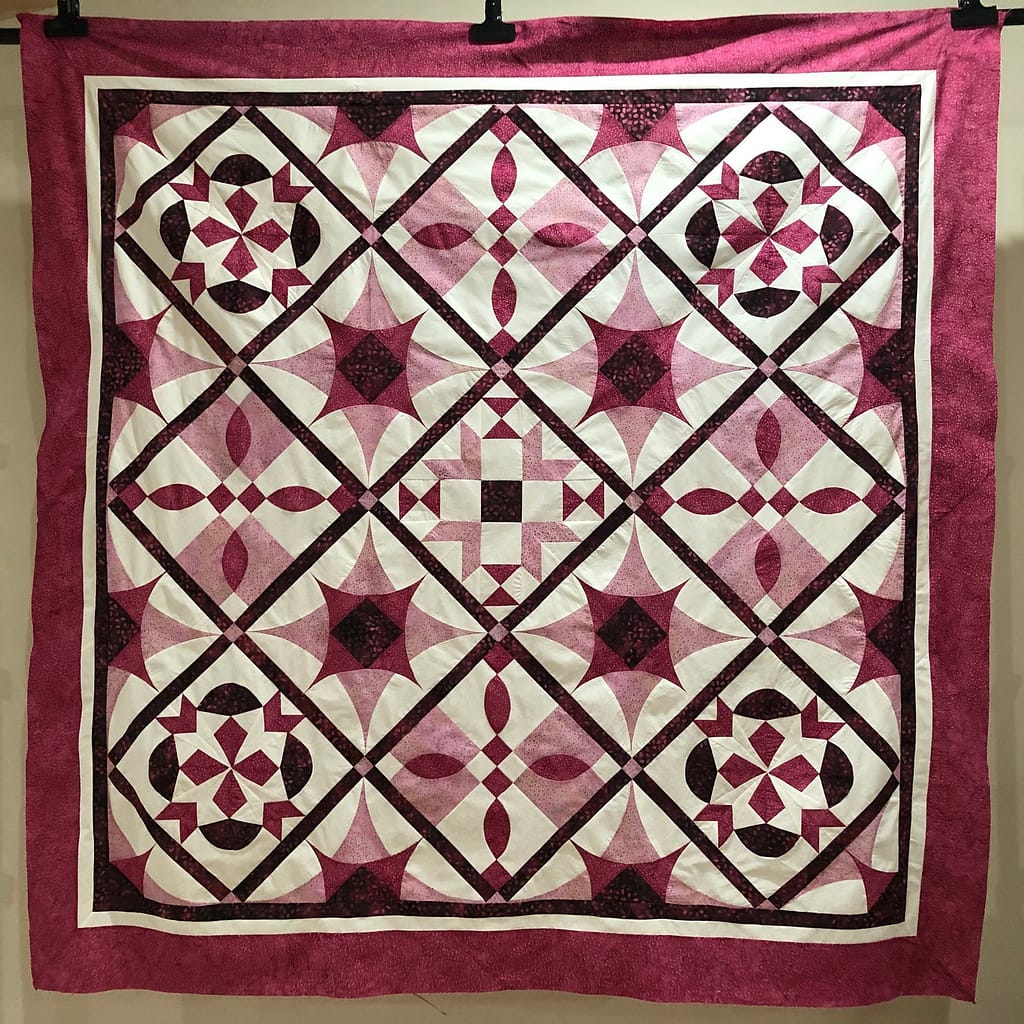 Here are some possible colorings for this quilt. The pattern is available in my Etsy Shop (https://www.etsy.com/shop/TourmalineThymeQuilt).
Happy Quilting!
Laureen