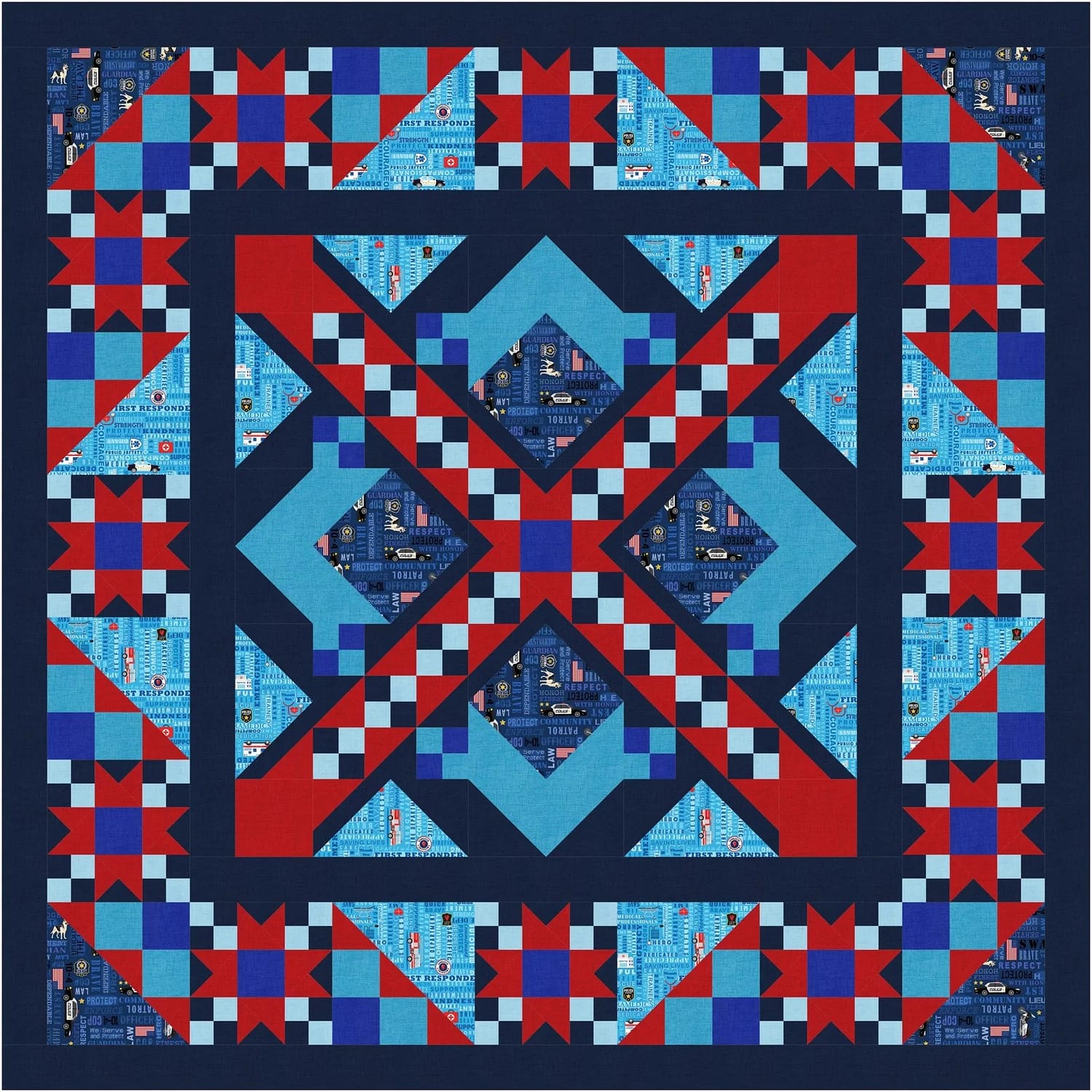 This week I was so excited to receive my stash of Everyday Heroes fabric from Timeless Treasures. It is one of the perks of being a designer. You get enough fabric to make the quilt you design. It is always nice to see the fabrics in the electronic files they share, but seeing the fabrics in person is so much better.
For those of you have followed my blog for a while, you know that I really like to feel fabric before I buy it. That is one of the downsides of online shopping at the moment. However, fabric manufacturers tend to use the same fabric bases, so once you find one you like, chances are you will like most of their fabrics. I really like the feel of this Everyday Heroes Fabric by Timeless Treasures.
These are the first designs I had accepted by Timeless Treasures: Town Heroes (on the left) and All-American Heroes (on the right). The two patterns are similar. They both have star in the center with the checkerboard cross in the center. Town Heroes has a nine-patch star border, whereas All-American Heroes has a checkerboard border.
So what was the inspiration for these designs? The cross was a play on the Red Cross symbol, which generally denotes an area of help or safety. The checkerboard within the cross represents a path to safety. Meanwhile, the stars demonstrate that our frontline workers have been superstars during this pandemic, putting us first to contain COVID-19.
If you have a frontline worker in your family or community, this would be a great gift to give. At some point, they will need rest and comfort too.
Happy Quilting
Laureen