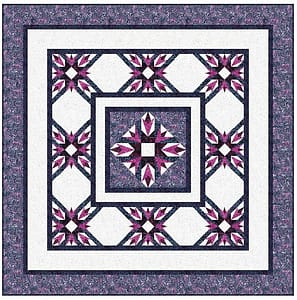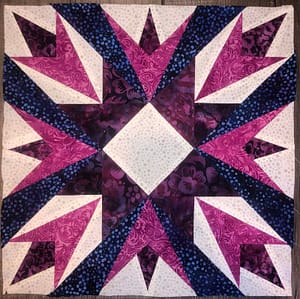 I so happy to be part of the Woodcut Blossom's Blog Hop! Heidi Pridemore has gathered several excellent designers to participate and bring you some fun blocks with new batiks!
My contribution to this lovely opportunity is the Honeysuckle block. It is a 12-inch foundation pieced block, which I really hope you will like! You can find the instructions here (Honeysuckle Instructions)
If you really like this block, try it in Honeysuckle Haven. Honeysuckle Haven is a 91″ square quilt also featuring the Woodcut Blossom fabrics. It will be released soon!!
If you love these fabrics, please visit the other designer's blocks. It may be fun to create your own quilt with the free blocks. Here are the links to the other designers!
Happy Quilting!
Laureen