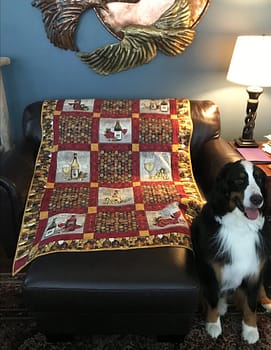 This design was inspired by the lovely Henry Glass Wine night fabrics. Of course, the pattern would work with any 9 1/2 inch squares. The simple pattern allowed me to cut and piece the top in less than a day. That left me plenty of time to enjoy my quilting!
For the panel blocks and border, I improved my free-motion tracing. On the sashing and wine seal blocks, I used contrasting thread and a few different rulers to provide some interesting details.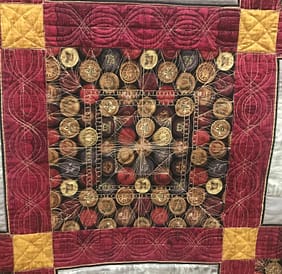 If you are interested in a Free Copy of this pattern, please visit my Patterns page.
Please subscribe to my blog to read about the next part of my quilting adventure and more patterns.