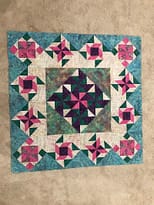 And this is how some unfinished objects – UFOs – get their start…..Early last summer, I started a National Quilting Circle Quilt Block Challenge called Windmills and Pinwheels. I was making great progress until September, when I was in the midst of my certification class. Then, I had a few commission quilts to complete for clients. Christmas quilts were then under my needle. Before I knew it, six months had passed and my challenge was a bit of a bust.
Part of my New Years resolution was to tackle these UFOs. So I took the closest project to my machine and dug in where I left off. It just happened to be Windmills and Pinwheels.
I don't know about any of you, but after I step away from a project for a while, I get a different perspective. And that perspective usually results in more work for me. I am not good at just letting things be. Well, in this case, I decided my middle border didn't have enough definition, I ripped it off, trimmed it down, and added the purple border in the middle to provide that definition, I was missing. That cost me a day, but I felt more motivated to finish it. The outer blocks came together without too much of a hitch. So, I was able to get the outer border on it in no time flat. Of course, when things go together so well, I wonder why I procrastinated in the first place. Its all perspective at the time I guess.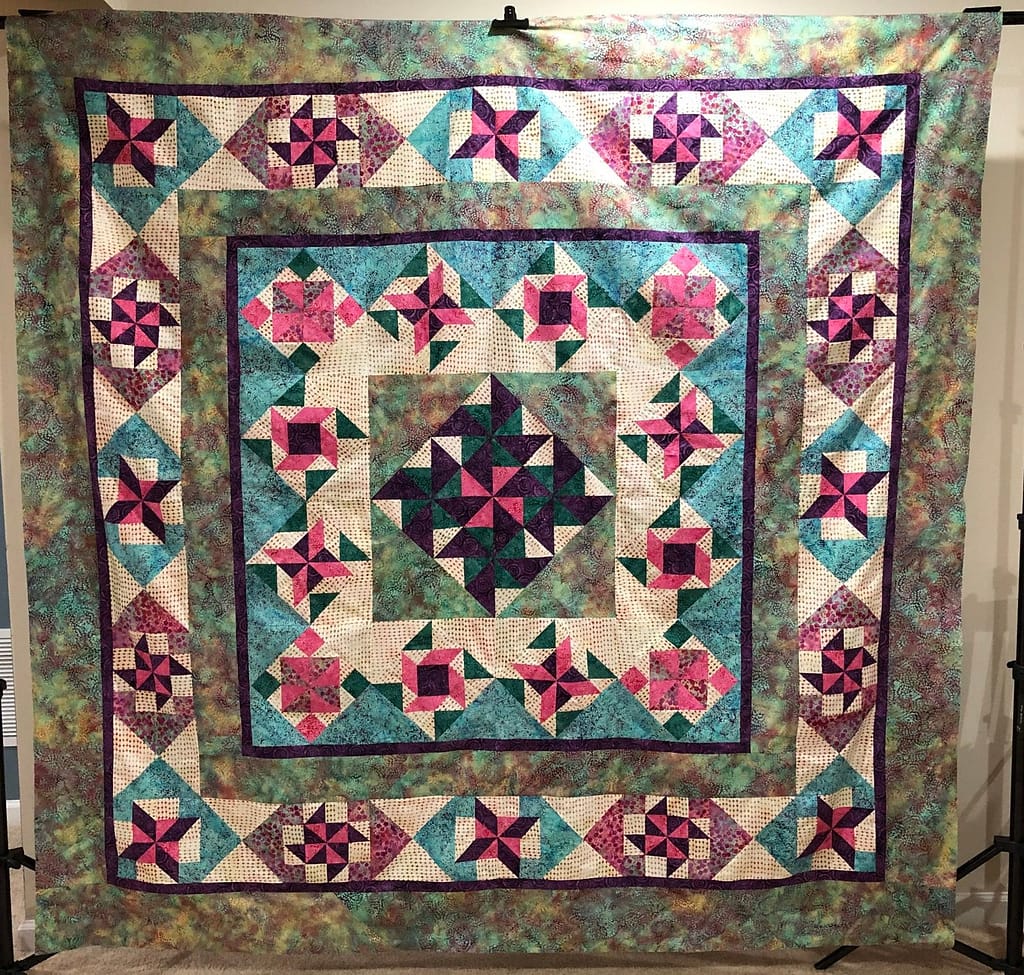 I am very pleased at the outcome, so I purchased a beautiful backing fabric for it and some fancy King Tut variegated threads. This weekend, I will plan the quilting for it. With any luck, it will be under my longarm needle next week!
It certainly is rewarding to make such early progress on my resolution. But, like anyone else, it is the ability to stick with the resolution that is the key. To address that, I will also put together a list of projects and possible order for them to keep this progress rolling throughout 2020. I would rather work like a windmill that flutter like a pinwheel!
Happy Quilting!
Laureen