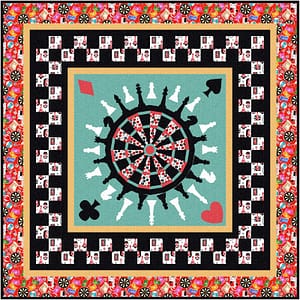 As kids, we played lots of games. My dad loved to play cards, so we learned all sorts of games: Pitch, Poker, Rummy, Hearts, Spades, Cribbage, War, Solitaire, Euchre, Canasta, Pinochle, and more. It is amazing how many games you can play with a deck (or two) of cards! The only one of note that we skipped was Bridge. My grandmother was the true card shark. She could count cards easily while we played pinochle. Everyone wanted to be her partner because you had a better chance of winning. Looking back, card games were more luck, whimsy, or chance than necessarily skill. Yes, you had to know how to count cards, read the table and calculate the risks. But much of it was the luck of the draw so to speak.
Dad also taught us Backgammon, Checkers, Chinese Checkers, Parcheesi, and Chess. He could humble us in four chess moves if he wanted. Regardless, we learned to think several step ahead, which I guess was a good life lesson in strategy. These games I would truly put in the category of skill rather than chance.
We were no stranger to dart boards and pool tables. Board games and puzzles filled our closet. Dad always won at Monopoly, since we couldn't pay attention that long. Clue was a game we had better luck at winning. Risk was my favorite and sometime the games ran late into the night. We had a full-fledged gaming education of our time.
Of course, this was before most games were electronic. I guess I dated myself with that statement. Maybe I am old-fashioned, but I still like games where we face one another and have small talk. They seem so much more personal than internet and computer gaming.
Whimsy or Chance is a quilt pattern that took the fun "Game Night" fabric collection from Dear Stella and captured some of the games we played as kids. Some games are won by skill. Others are won more by calculating the odds and betting on Whimsy or Chance. Nonetheless, most games are wonderful ways to bring people together.
Whimsy or Chance is a 58″ square quilt that combines simple strip piecing and fusible applique to make an entertaining wall hanging, table topper or small throw. If you would like to take a chance on this pattern, please see our shop for more details!
Happy Quilting!
Laureen