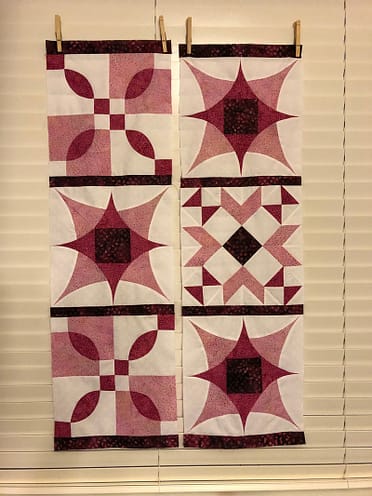 Remember the Wedding Bouquet Quilt block from Day 1? It has found a home between two of the Home Maker blocks. Do you see a pattern emerging? What do you think the next set of blocks will look like? How many more of each block are there?
The Farmer's Wife block still has not fit into the puzzle. Where will it go?
More to come tomorrow as I keep piecing!
Happy Quilting
Laureen