Last week, I posted about UFOvember – a wonderful set of blogs from a great group of quilt designers to help you tackle those UFOs piling up this winter. This is a four step program, which I encourage you to follow. Now, is a great time to plan for a fresh start next year. I think we are all ready for a fresh start!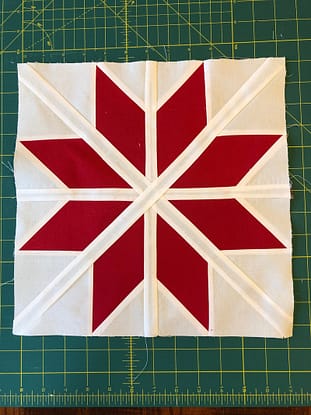 First, you need to admit to having those UFOs and take an inventory of them. Its ok, we all have them. I have more than I care to admit. As much as deadlines can cause stress – they help me complete a project in a timely fashion.
The second step is to make some time and "just get it done" as Karen Brown would say.
But what happens if you just can't or don't want to get it done? That is the third step – rework it honey. There are no quilt rules that say you have to get it done in way you originally planned. Get a little improvisation going.
Ok – so the mood still isn't striking you. As Bobbi Gentili remarked to a group of us, "Your emotional trash can be someone else's treasure." Think about letting someone else put it to good use – swap, donate, give away.
If you are interested in more details about UFOvember, please visit the blogs from this list. There are lots of innovative ideas here.
Happy Quilting!
Laureen