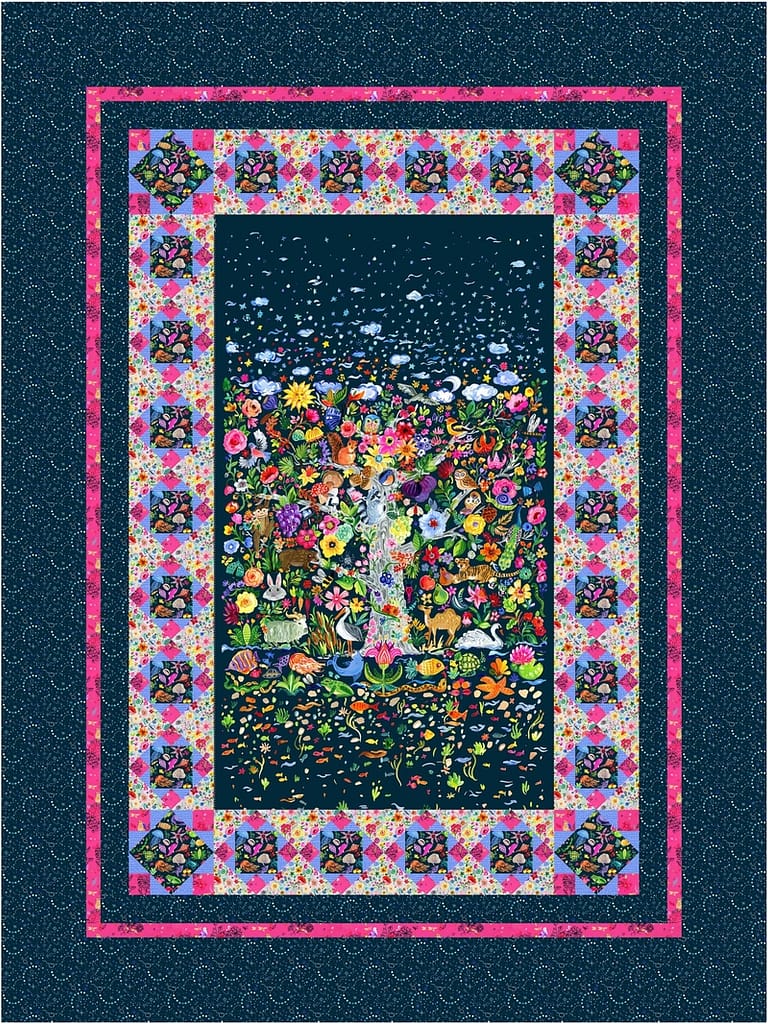 The Tree of Life quilt pattern is now in stock in the shop! This pattern frames the beautiful Dear Stella Tree of Life panel, using bright borders to match its cheery center. This quilt is ideal for beginners who want a lovely throw or large wall hanging to practice their quilting skills. The panel will be gorgeous with embroidery or beading embellishments. You can really let your creativity take flight here.
The panel and associated fabrics from Dear Stella are scheduled to ship in December 2020. So you have plenty of time to ponder how you will make this beauty your own.
This pattern is also available for wholesale purchase for quilt shops.
Happy Quilting! 🙂
Laureen