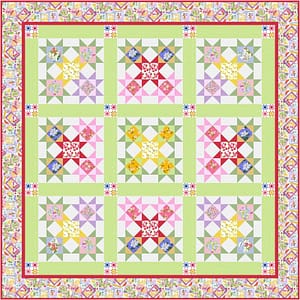 When I think of picnics, I envision a quilt amidst a field of wildflowers, a wicker basket full of food, a bottle of wine, friends, and laughter. Maybe I have watched too many BBC period pieces like Pride and Prejudice or Sense and Sensibility.
My last experience with a picnic was not quite so bucolic. I would describe it a little more harrowing than peaceful. My husband and I were taking a scenic drive, in a convertible Mustang, along Skyline Drive in the Shenandoah Mountains. We planned a picnic at one of the lovely picnic areas along the route. It was a fabulous day, and we were in no hurry. (So far so good right?)
We found a place to stop for our romantic picnic. Since all of the picnic benches near the ranger station were full, we followed the signs and walked to the additional picnic area. It was picturesque. Trees canopied over the picnic tables. The grass was soft and lush, like woodland grass, not mown like a lawn. Ferns and wildflower dotted the area. We were the only ones there, so we had our pick of tables. Or so we thought.
As I set my basket down on the table, I sensed someone or something else nearby. You know that feeling that you are not alone. By this time, my husband had also set down his basket on the table next to me. I slowly turned my head and saw something out of the corner of my eye. About 100 feet away was a full-grown black bear! This was not my first encounter with a bear, but it was definitely my closest encounter. I slowly picked up the basket and motioned for my husband to do the same. We slowly walked back the way we came, hoping the bear didn't smell the food. When we felt we were safely out of sight, we ran back to the car.
My husband has a great sense of humor He punctuated the event by stating if the bear pursued us, he was going to give him the picnic basket just like in Yogi Bear. After we caught our breath, a table near the ranger station and a bunch of people became available. We decided this was a much safer option to enjoy our picnic!
For our picnic, the bear was definitely the star. Who or what was the star at your last picnic? Maybe a new quilt could be the Star of the Picnic? This new design is stellar with Dear Stella's Country Picnic collection. The quilt is perfect for confident beginners who like Flying Geese and Economy Squares.  A variety of colors to gives the quilt an almost scrappy look. The quilt finishes at 90-inches square, so is large enough for a picnic or a full-sized bed!
We hope you enjoy Star of the Picnic. The pattern is available for retail and wholesale in our store.
Happy Quilting!
Laureen