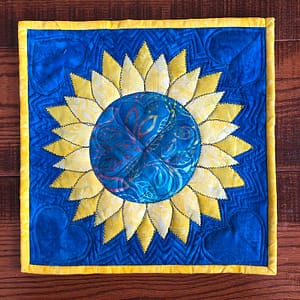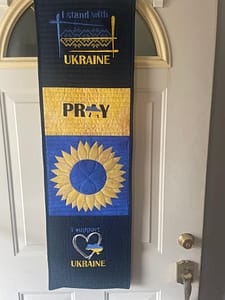 When the Russian invasion of Ukraine began, I designed the Solidarity Sunflower as a way to pull myself from the news. Now, it has become a way to give back. I made the pattern available for free so that we could help flood the world with a show of support for the valiant Ukrainian people. Now, I am asking for people who download the pattern to make a donation to the World Central Kitchen. If you have already downloaded, please consider making a donation now.
Working at a 24-hour pedestrian border crossing in southern Poland, WCK began serving hot, nourishing meals immediately. They have expanded their efforts to serve people across the region in Romania, Moldova, and Hungary. WCK is also partnering with restaurants inside of Ukraine to get hot meals to anyone in need.
Let's help feed these wonderful people. For every dollar donated, we will match the donations.
I would also like to share a beautiful version of the Solidarity Sunflower created by Cheryl Balconi. She added embroidery designed by a Ukrainian designer. Isn't it amazing!
Happy quilting and thank you for your support!
Laureen