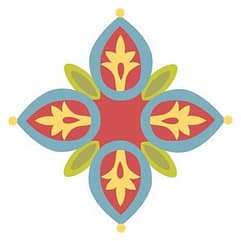 Every month EQ8 has a block spotlight, where we are challenged to use a new block. I love this because it generally pushes me out of my comfort zone and adds variety to my designs.
This month, the challenge was to use the Native American Motif. For those of you not as well versed in quilt speak, a motif is an applique that is not tied to a specific background. Motifs are great because you can add them anywhere on the quilt… Think of bling rhinestones on jeans that were so popular a decade ago.
The other fun thing about motifs is that you can very their size within a block to give a whole new look. For you Bach fans, this prelude and fugue of quilting provides movement and interest.
I mulled over the motif and decided to let its name drive my design. First, I picked a southwestern color scheme: cream, copper, turquoise, and black. Then, I used a Maltese Cross on point to give a background of the motifs. Finally, I used the Native American motif and two complimentary folk motifs, which provided accents. I used a large motif for the center and echoed a variation of them motif with accents two more times, decreasing the sizes and rotating around the center. The end result reminded me of a cactus flower or the delicate stenciling you may find in a southwestern church.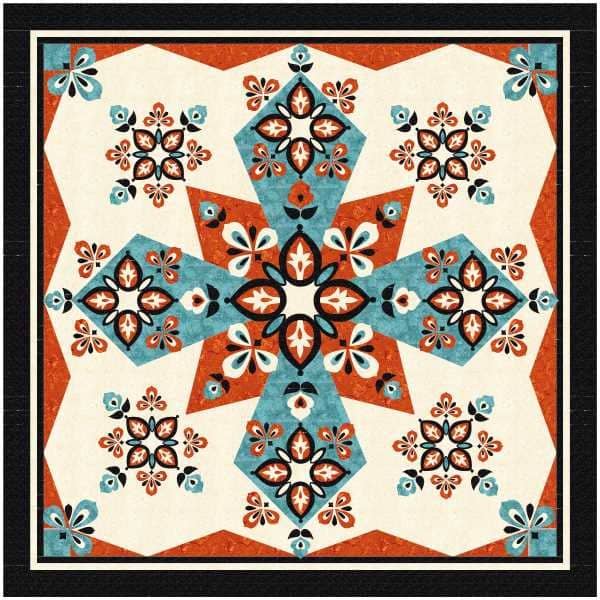 So now the questions is… Where do I put this on my long list of quilts to make?
Happy Quilting!
Laureen