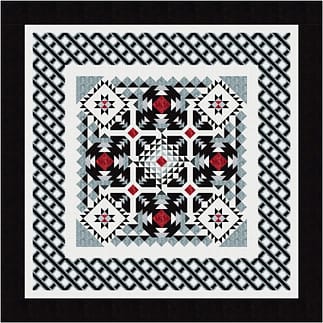 On the first Tuesday of every month (#Giving Tuesday), Tourmaline & Thyme Quilts will donate the 100% of the proceeds from the purchase of a Quilt for a Cause Pattern. Each Quilt for a Cause Pattern will have a specific non-profit associated with it.
Justice – the first in the program – will support Facing History and Ourselves. Facing History provides resources for teachers, schools, parents and communities to deal with bigotry and hatred. They have a network of 100+ schools across the United States, such as Chicago, New York, Los Angeles, and reach over 40,000 students so far. Their website states they offer:
"Powerful Learning with Lasting Effects
By integrating the study of history, literature, and human behavior with ethical decision making and innovative teaching strategies, our program enables secondary school teachers to promote students' historical understanding, critical thinking, and social-emotional learning. As students explore the complexities of history, and make connections to current events, they reflect on the choices they confront today and consider how they can make a difference."
This charity was chosen because it helps address social justice issues in the schools and communities, where they can foster change in a positive setting. Hopefully, they can help reduce the anxiety and teach people how to make a positive impact on the community.
Let's work together to make a positive change for social justice.
Happy Quilting 🙂
Laureen