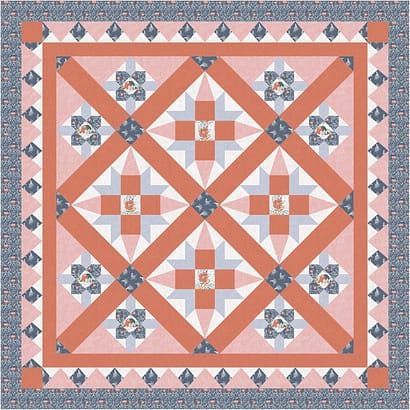 Dear Stella is releasing a new fabric collection called "Poppy Prairie" in October. The collection has sweet images of farms, chickens, tractors and, of course, poppies!
Queen of the Prairie is designed for this fabric line to work with the fun, farmhouse theme. The large blocks are called Prairie Queen, while the small blocks are called Prairie Flower. I love playing with the fabric themes to design the quilts. To complete the design, Prairie Points were used for the border.
The pattern is now available on my e-store (https://tourmalinethymequilts.com/product/queen-of-the-prairie/), Etsy (https://www.etsy.com/listing/854889916/queen-of-the-prairie), and QuiltWoman.com.
I hope you enjoy this poppy passion as I have!
Happy Quilting 🙂
Laureen