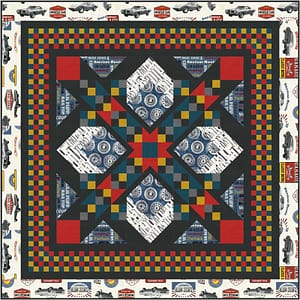 Growing up, my dad ensured that I had a healthy appreciation of cars. We visited car museums and he taught me to identify the model year of a 1950's vehicle by the shape of its tail fins. I learned to appreciate rumble seats, crank starts, suicide doors, and other special features. As part of my proper education, dad taught me to change the fluids in the car, change a tire and the brakes, charge a battery, and other maintenance issues. Dad had me help him with lots of car projects including replacing a clutch once.
When I was old enough, dad taught me to drive – the lawn tractor. A few years later, I graduated to the car a sporty little Plymouth Horizon. The stinker hated puddles and would short out. The little putt putt car would go fast enough to beat a walker, which suited dad just fine. He knew I was itching for something faster, like most teenagers. When I was in college, my cousin Dan taught me to drive a stick shift on his Ford Mustang. I was in love!! She purred like a lion and the torque was incredible. Dad was right. I could easily get in trouble in a muscle car.
The sound of a muscle car is invigorating. They are so much fun to drive. I have longed for my own muscle car since my cousin Dan let me test drive his Mustang. I have driven several muscle cars since, but they were all borrowed or rented.  I even test drove a cherry red Mustang a few years ago. A policeman politely followed me the whole time. Apparently, my vibe for muscle car trouble is easy to spot.
What do I drive now? This year, my big bear Fergus decided he didn't like using a ramp to get in the SUV. He was too big to jump into the back seat easily (he is 150 lbs). His stubbornness led to me to purchase the vehicle that any muscle car lover distains, the vehicle I even avoided as the mom of two boys. I now drive a minivan. My husband keeps threatening to get me a new license plate – FERGUS 1 (as in Fergus won????). I guess I love my dog more than my car.
The closest I am going to get to a muscle car any time soon is my new pattern – Muscle Car Mania. Muscle Car Mania features the fun new fabric from Windham, "American Muscle," which ships in March. This fabric and pattern make a fitting queen-sized quilt (95″ square) for your favorite muscle car lover. The rich colors and mechanical print are perfect for a motor-minded person. The pattern is good for a confident beginner. Large blocks and strip piecing help it to come together quickly.
We hope you enjoy Muscle Car Mania! It is available in our shop for retail and wholesale.
Happy Quilting!
Laureen