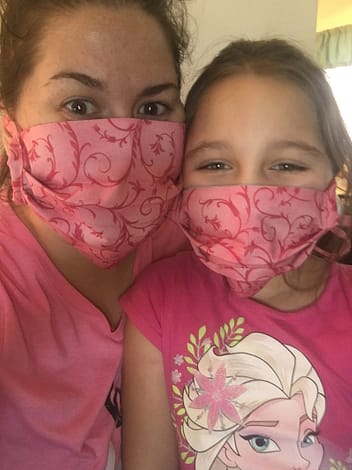 The latest tally is 600 masks, half of which have been donated to charity. Last week, my eldest son drove 3 hours round trip to deliver 85 masks to a free clinic in our state. Now, we are working on donations closer to home again.
We have been very blessed that friends and neighbors have purchased so many masks. This has enable us to purchase the necessary materials to keep donating.
Thankfully, non-woven interfacing is available again. Elastic is still difficult to get, but we keep looking for sources. That will give people options between ties and loops. The good thing about ties, is that they are adjustable and loops are not.
We have a niche in that we make kids sized masks. Apparently those are not as readily available. We have been making toddler, child and teen sized masks. We don't make infant sized masks as they are a suffocation hazard.
In between mask making, I am piecing together a Dresden Quilt and writing up three different patterns. More to come on those later!
Happy Quilting
Laureen