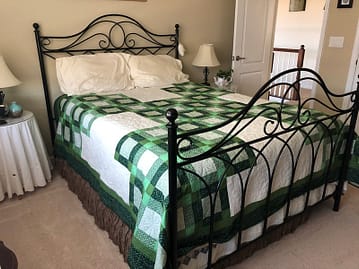 Do you like the Irish Chain Quilt pattern? This is a new twist on an old favorite that I just completed for client. The large blocks are set similar to a Triple Irish Chain pattern. Rather than using small blocks, this quilt uses charm squares to make 8 1/2-inch blocks for a quilt that is assembled relatively quickly.
Of course, the large plain squares beg to have interesting quilting. So I couldn't resist some free motion quilting to add charming medallions within each one. The quilt was assembled in a day, but it took me over a week to complete all of the quilting.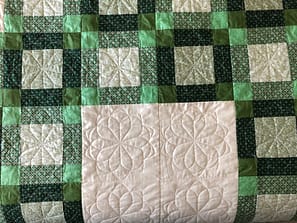 This Modern Irish Chain pattern is available on my Etsy store now. The pattern includes instructions for both yardage and charm squares. There are five sizes: Throw, Twin, Full, Queen and King. Please stop by the shop!
Happy Quilting!
Laureen