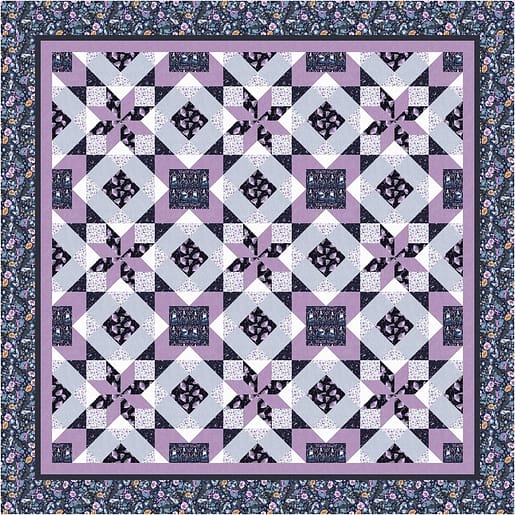 Have you ever seen a luna moth? It is a relatively rare nocturnal moth with a distinctive spot on its wings. They are quite beautiful with their large and graceful wings.
The Luna Moth pattern attempts to capture some of those elements with a star center to represent the nocturnal aspect. The secondary pattern of a square within a square is symbolic of the wings and their spots. Remarkably, this 90-inch square quilt has only nine traditionally pieced blocks, so it is not to difficult once you master the first one.
The quilt was designed for the lavender and gray fabrics of Dear Stella's Lantern Light collection, which is due for release in December 2020.
I hope you will enjoy the beauty of this quilt in you home. The Luna Moth pattern is currently available in our shop.
Happy Quilting 🙂
Laureen