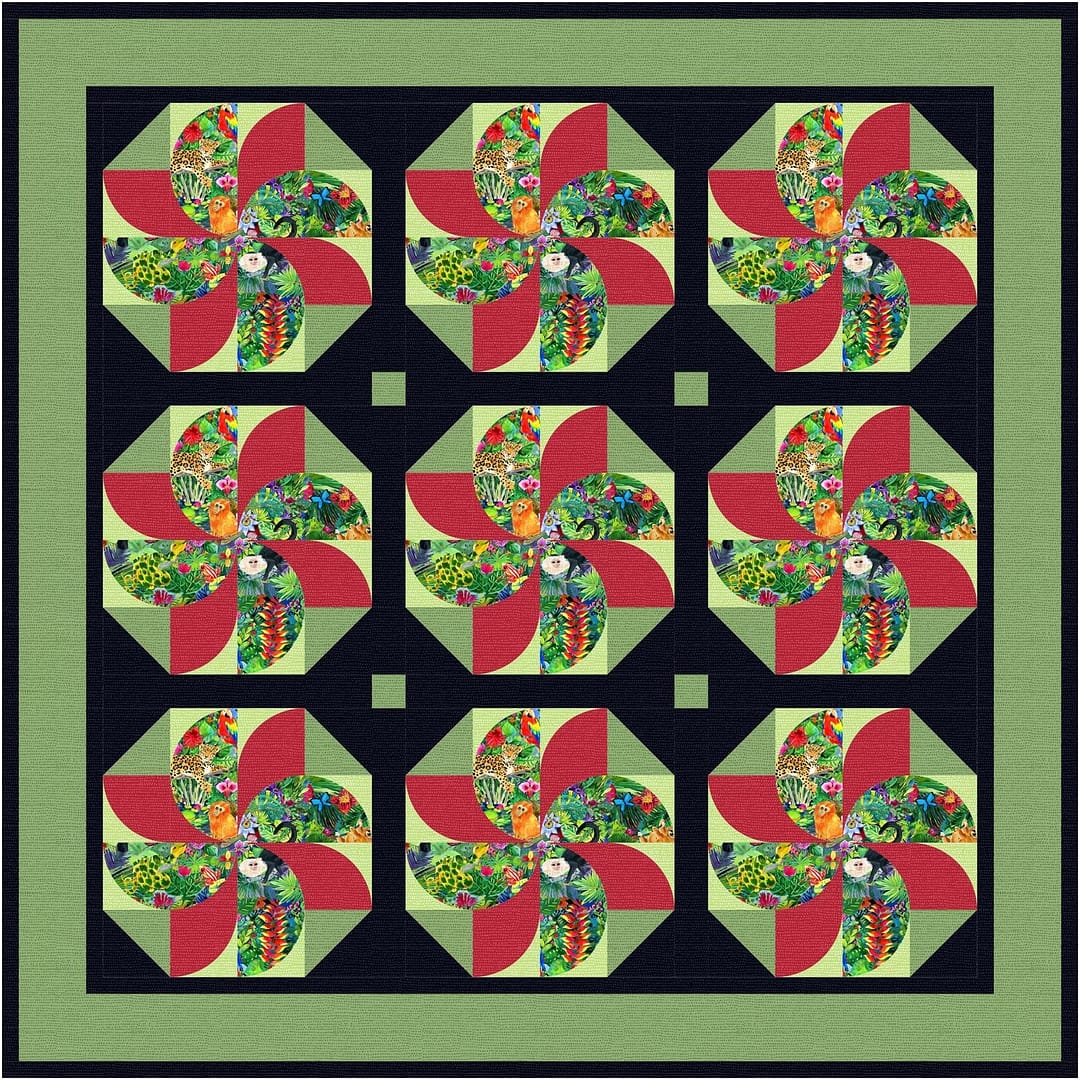 Have you ever wanted to escape to a tropical paradise? Take a walk amongst the philodendron, palms, or bird of paradise on your way to cool waterfall? I have been fortunate to visit a few tropical locations with their own unique jungles – Puerto Rico, Hawaii, and the Marshall Islands. What always strikes me is the vibrancy of the foliage there. That is what I wanted to capture in this pattern with Dear Stella's Paradise Found fabric collection.
This pattern contains curved piecing for some that may be a new adventure. Curved piecing can be fun once you get the hang of it. There are various techniques to make these easier. The traditional method is to pin the middle and then pin toward the corner. Then, sew from the centers to the corners. For those of you who took home economics in school or learned to sew clothing, this is the same method used to add sleeves, or inset collars.
Another method uses starch and freezer paper. That is the one used in this pattern (you can use whichever method works best for you). Essentially, the freezer paper template enables you to press the seam allowance and the starch helps keep the crease crisp. Then, you stitch on the crease, which keeps the curve consistent.
Once the materials arrive in my shop, I will be demonstrating the starch and freezer paper technique for all of you to see. This pattern has lots of curves and practice improves your skills. So by the end of this quilt, you will be quite proficient! Stay tuned for the demonstration!
Happy Quilting!
Laureen