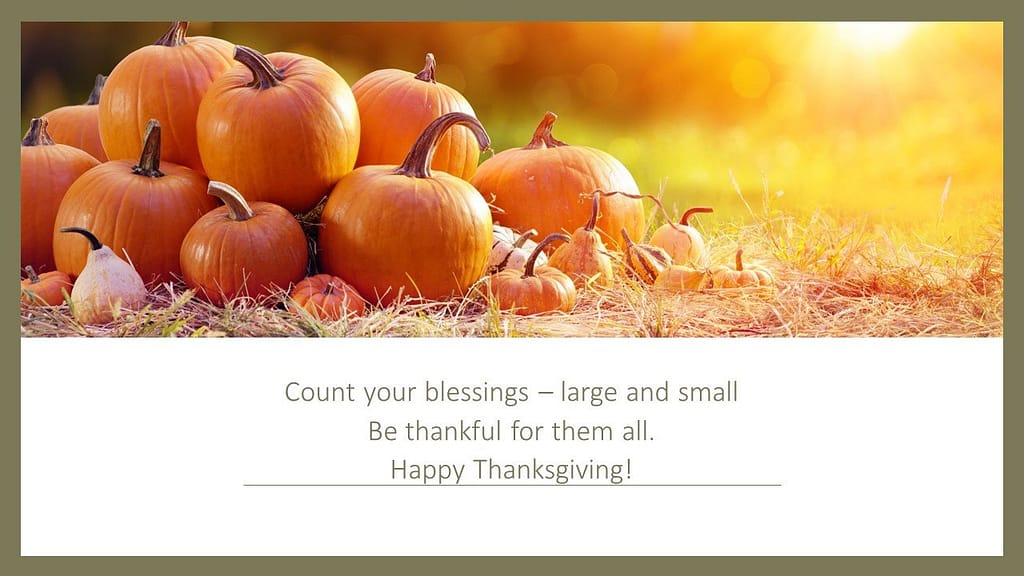 2020 has been a year unlike any other in recent memories. Because of all that craziness, it is all the more reason to count our blessings this Thanksgiving. I would like to share some of mine.
My family for all of the love, laughter and support they provide.
My friends who stayed in to keep us close during this time of distance.
My health and all of the medical practitioners who help to stay healthy.
My pets for their unconditional companionship (ok they may demand affection every so often).
Our veterinarians and groomers who help keep our fur babies health and primped.
My teachers, both from school and out of school, who provided lifelong learning.
My mentors, who nurtured my self-confidence, provided guidance, and helped me find my inner strength.
The people in the armed forces, public safety, and fire protection who keep us safe.
The wonderful bakers, cooks and chefs, who put their yummy recipes on the internet to encourage us to break out and try something new.
My kitchen and the places that stock it so I can bake and cook when I need comfort.
The internet and all my electronic devices that enabled me to keep working this year from home.
The shops, warehouses, and delivery people who bring my quilting and other supplies to my door.
Netflix and the Hallmark channel, which provided great distractions.
My garden and the critters that occupy it, which bring beauty into my life.
My quilting and needlework, which provide a feeling of productivity.
My faith, which gives me strength and hope.
I am sure each of you has a list of your own. During the past month, I took a few minutes out of my day to reflect on my blessings. One night, it was that the neighborhood skunk missed our dogs! It was a practice that I may keep as the mindfulness helped me to be more productive and patient in my quilting.
Happy Thanksgiving to all of you and happy quilting.
Laureen