I live in a rural area, where fox sightings are routine. Most of the time, you get a fleeting glance as they race across the road or dive into the underbrush. They are so illusive – a streak of red.
Maybe this is why myths and legends about foxes are scary. Maybe this is why they are associated with Halloween? One fable about a farmer, a pumpkin and a fox is about revenge. I will let you find that one on your own… Given I am not one for horror or ghoulish things, I searched for a few fox references that would not turn my stomach. I was able to find two that were cute and innocent. The first is "One Fox's Tale" by Susan Brearley. It is a cautionary Halloween story with beautiful photography.
The second may make mothers of teenagers cringe because they were subjected to it when their kids were small. I get that feeling every time I hear the Barney theme or the Peanut Butter Jelly Time song. You may have guessed the reference – "What Does the Fox Say?"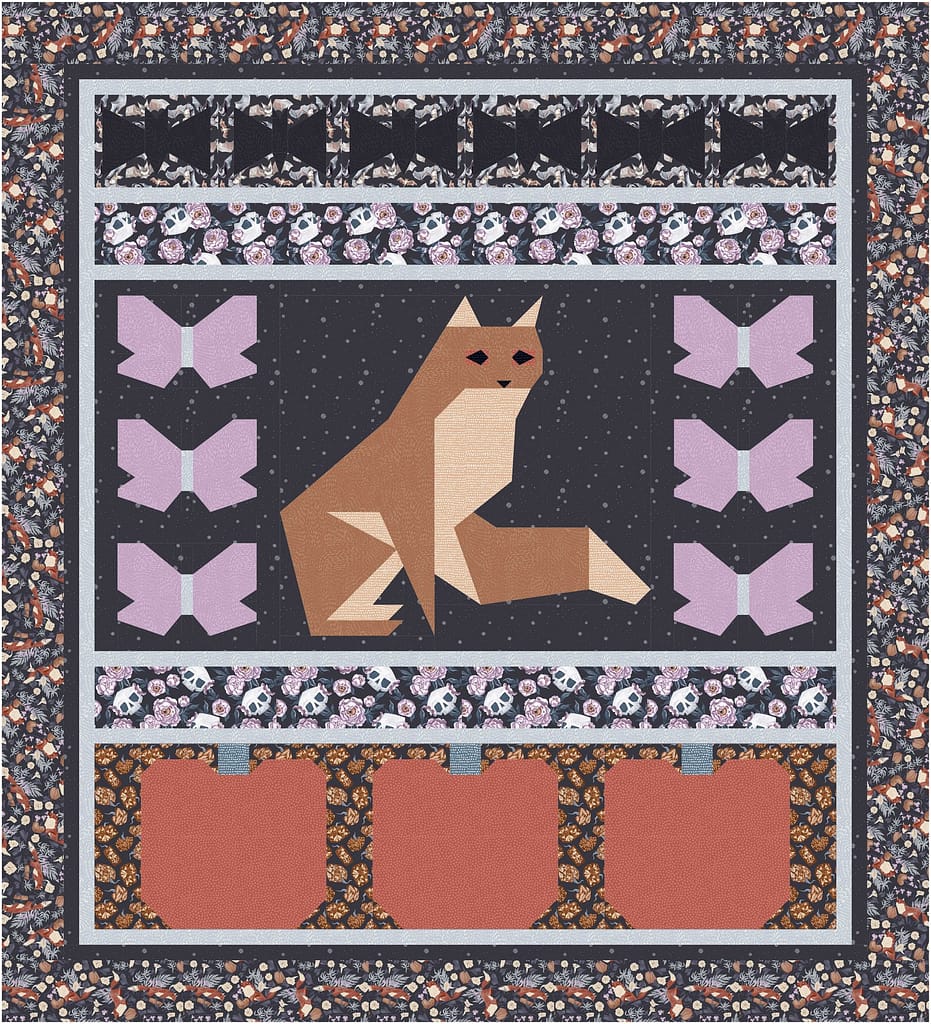 So what does any of this have to do with quilting? Very good question. We are releasing a new pattern for Dear Stella's Toil & Trouble by Rae Ritchie. The foundation pieced pattern is called Halloween Sly Fox. You can have fun piecing a quilt with a fox, bats, moths, and pumpkins.
Happy Quilting!
Laureen