Frond Studios has joined Northcott and I am so excited to have two patterns designed for their absolutely fabulous Daydreamin' collection. If you haven't seen the collection in the Northcott Look Book, it is truly a work of art! This video shows some of the panels in the artists studio.
If you happened to click on the Look Book, you will see two patterns from Tourmaline & Thyme Quilts – Tempers and Garden Steps! These quilts deconstruct the stunning prints and frame them with beautiful blenders from the same collection. Tempers has five strips and finishes at 71″ x 76″. Garden Steps has three strips of the prints and finishes at 57″ x 76″.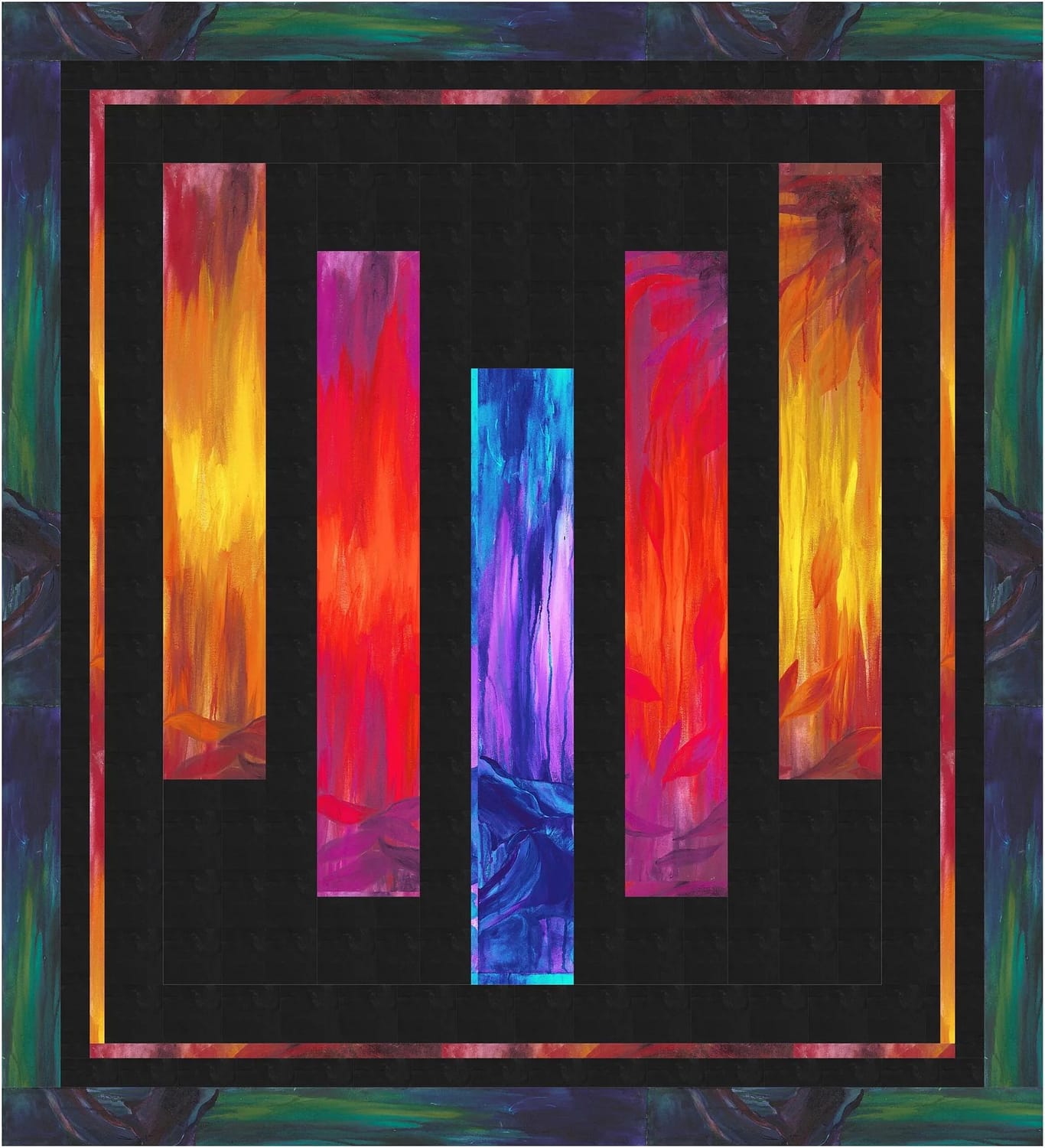 According to Northcott, the fabrics are scheduled for release this fall.
I hope you enjoy these patterns as they will be easy to assemble and have plenty of negative space for your quilting pleasure.
Happy Quilting!
Laureen