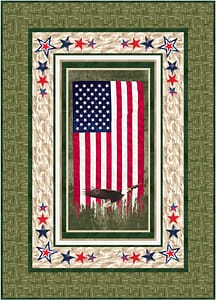 Tomorrow, 11/11 is Veteran's Day or Armistice Day. It commemorates the end of World War I – the Great War. In the US, tomorrow will also mark the 100th anniversary of the Tomb of the Unknown Soldier in Arlington Cemetery. One hundred years ago, an unknown soldier was buried at the tomb. They remind us of all who have served our country and lost their lives in that service, even when they are no longer identifiable. Since then others have been buried there00. I am privileged to live a short distance from the memorial, so have spent some time at Arlington Cemetery. It is truly an emotional experience.
Many may not know the history of the cemetery. The cemetery was a plantation owned by the descendants of Martha Washington, by her first husband Daniel Parke Custis. Martha's grandson, George Washington Parke Custis, gave the plantation to his daughter upon his death. His daughter was the wife of a famous US and Confederate general – Robert E. Lee. She owned the plantation, but he was the master of the plantation. In 1861, during the Civil War, the US Army occupied the plantation as a strategic overlook of Washington, DC. By 1864, the property took on an additional use, a cemetery for soldiers who died during the war. Freedman Village, a sort of half-way point for freed slaves was also created on the property. In the Freedman Village people learned trades and earn money to start their new life as free citizens.
The United States has a proud military history . We are proud of the men and women who have served honorably in its defense. Quilters frequently honor these brave people with beautiful quilts. I am pleased to announce that Tourmaline & Thyme has been working with Windham Fabrics to design some of these quilts with their beautiful All American collection (due in stores in March 2022). The first of these patterns, Flying High, features a stunning patriotic panel and is surrounded by several borders and appliqued stars. Measuring 50″ x 70″, it is the perfect size for a throw, or very large wall hanging!
Two other quilts for this collection will be published soon – Parade Ground (Quilt of Valor) and American Spirit.
We hope you take the time to thank a veteran for their service.
Happy Quilting,
Laureen