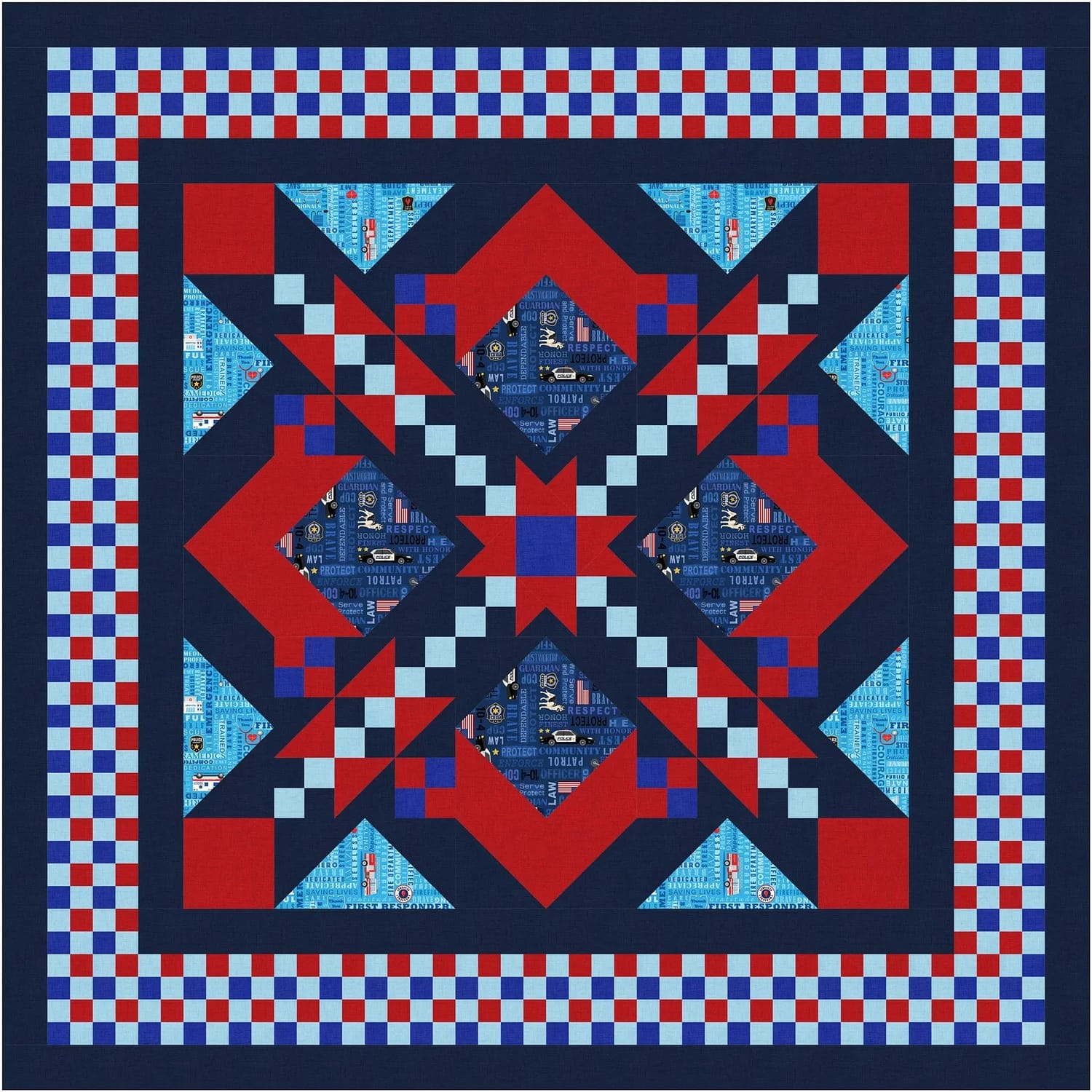 Timeless Treasure is releasing Everyday Heroes fabric line for delivery in September 2020. If you are interested in making a quilt for your hero, here are two patterns for you. The patterns are available in my shop, Etsy, Quiltwoman.com, and maybe a quilt shop near you!
Town Heroes (left) is 84″ x 84″ and has six blocks that are made with chain and strip piecing, so it goes together quickly. The medallion style quilt is surrounded by a border that makes it look as if it is set on point.
American Heroes (right) is 72″ x 72″ and has five blocks made in a similar manner as Town Heroes. The checkerboard border on this quilt really makes it stand out.
If you are interested in purchasing these patterns, please visit my shop. If you are a quilt shop and want to purchase my patterns wholesale, please email me (lsmith@tourmalinethymequilts.com)
If you like these quilts or the tips provided, please scroll to the bottom of the page and subscribe to receive updates.
Happy Quilting! 🙂
Laureen