Dream catchers and saguaro cactus are associated with both the American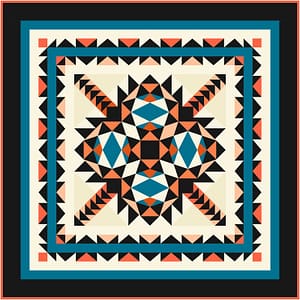 Southwest and desert doves. What are desert doves and how are they related to dream catchers and cacti? Four species of doves inhabit the Sonoran Desert: White-winged Dove, Mourning Dove, Common Ground-Dove, and Inca Dove. Their existence in the desert is essential for the culture and the ecosystem.
Doves are a symbol of peace in many cultures. In fact, Native American's use feathers as a common element of dream catchers. Since doves are so prevalent, doesn't it seem appropriate that their feathers would help bring peaceful dreams?
In nature, doves also play an important role. They pollenate desert flowers and spread seeds. One of their favorite seeds come from the saguaro. Doves deposit these seeds beneath the trees where they roost. The seeds germinate and take root under the shade and safety of the tree, where they can establish their tap root. Saguaros are very slow growing but can grow to extraordinary heights.
These images of the Sonoran Desert inspired one of my latest quilt patterns – Desert Dove. Desert Dove features the rich 24/7 Solids by Hoffman of California. I chose the rich desert hues of Rose Quarta, Squash, Pumpkin, Coral and Wade. The design uses a variation of Dove in the Window to resemble a dream catcher. Meanwhile, Flying Geese blocks shoot to the corners of the quilt, like saguaro reaching for the desert sky. Desert Dove is then framed with a Flying Geese border, reminiscent of Native American blanket weaving. The pattern is foundation pieced, which keeps the points clean.  The finished quilt is 70-inches square, a lovely throw size or a signature wall hanging.
We hope you love the pattern as much as we do! It is available in both electronic and paper format from our shop.
Happy Quilting!
Laureen