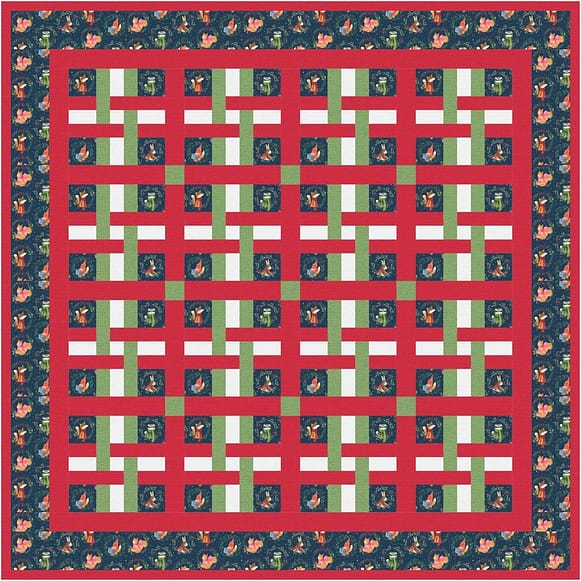 I have always been fascinated by weaving. When we were kids, a friend of the family, Ruth, had a huge loom sitting in her living room. She would shuttle back and forth making the most beautiful designs.
We spent a lot of time with Ruth as kids, so I began experimenting with my own forms of weaving. Some actually weaving strips of fabric or paper together to make placemats, potholders or baskets. They were very simple so made me appreciate her art even more.
I still haven't properly learned to weave, but I should probably wait a bit to pick up another hobby as quilting and cross-stitch have me thoroughly occupied at the moment.
Christmas Weaving was designed to look like the beautiful weaving Ruth accomplished, while capturing the cute critters in this fabric. The critters in Dear Stella's "All Spruced Up" are so adorable. This quilt is traditionally pieced using four fabrics. One block is repeated throughout the pattern, with red sashing between them. It measures 60-inches square when completed. If you are interested in trying Christmas Weaving, please see our shop.
Happy Quilting!
Laureen