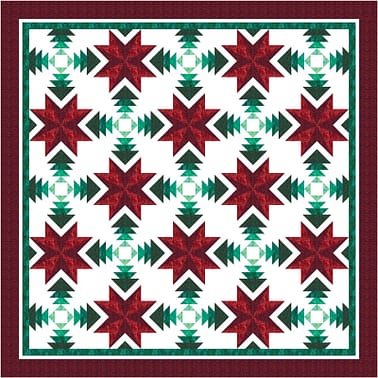 The Christmas spirit is alive and well this July. We have just released a second holiday design – Poinsettia & Pine. This design comes in two colorways: Light and Dark. You choose which you like better! My guys like the darker one better and my sister likes the lighter one better.
The two colorways have inversed gradients for the green fabrics (pine). Meanwhile, the dark colorway has a much brighter set of reds than the light colorway (poinsettia).
There are two blocks in this quilt: Pineapple and Illinois Star. Both blocks are designed for paper (foundation) piecing. This will keep crisp and uniform points in the striking quilt pattern.
As soon as fabrics arrive in stock, this quilt will be available as a kit as well!
Happy Quilting 🙂
Laureen