T-Shirt Quilts
Do you have a stash of memories in the form of T-shirts? We can turn those T-shirts into a snuggly keepsake quilt for you or someone you love. There are a few options available for T-shirt quilts:
Premium sashed quilt: 1/2-inch frame around each block and 2-inch sashing with 2-inch quilt border ($22 per block)
Standard sashed quilt: 2-inch sashing with 2-inch quilt border ($20 per block)
Simple quilt: 2-inch quilt border – no frame or sashing ($16 per block)
Simple piecing: combining T-shirts to make a full-sized block
Standard edge-to-edge quilting: uniform quilting across the quilt (add $10 per block)
Custom quilting: special quilting that uses elements of the T-shirts or details from the client to decorate the quilt (add $5 per block)
Wider border: 6-inch rather than 2-inch border(add $20)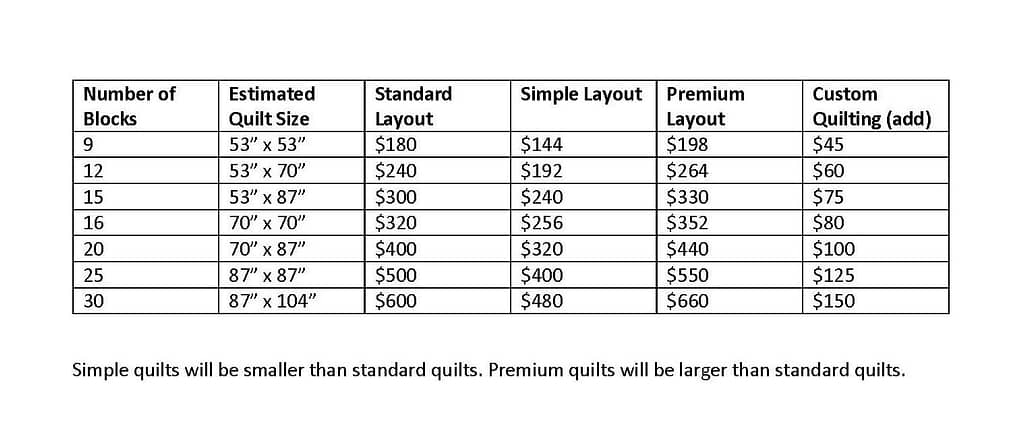 If you are interested in an estimate, please email us at lsmith@tourmalinethymequilts.com for more details.