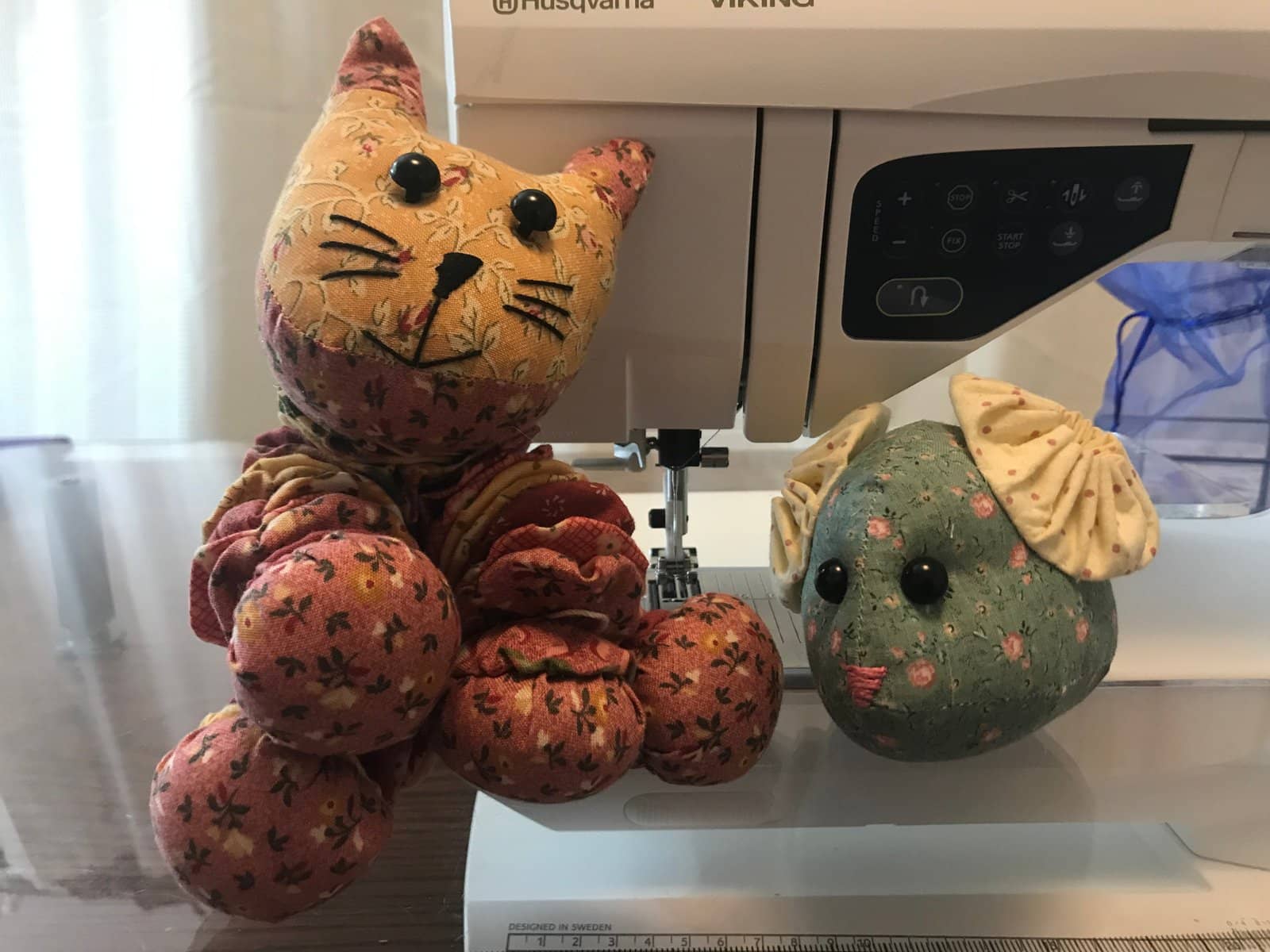 Every quilter needs a companion to keep them company. These companions are most useful when they watch you work, but don't get in the way. I love my little black cat Edmund, but he likes to play with my threads and lay on my piecing, which is definitely not helpful. My dogs, Skylar (Siberian Husky) and Coco (Bernese Mountain Dog) love to lay under or in front of my longarm machine, which is also not helpful. Don't get me wrong, I love their company, but they are not productive quilting buddies.
Tourmaline and Thyme, my yo-yo cat and mouse, are the perfect quilting companions – they sit exactly where I want them! They don't mess with my projects, they don't demand food or water, and they don't ask to go out when I am in the middle of a quilting challenge.
A few years ago, my friend, Patti Cline, owner of Chestnut Bay Quilting, encouraged me to try this pattern from Indygo Junction.  I picked these cute calicos for these scrappy quilting companions. Their construction used Clover Quick Yo-yo Makers. I can say they were much quicker than the way my grandmother taught me to make them! These cuddly little guys were quick and easy to assemble.
These two will be making guest appearances in my blogs to keep things interesting. Please watch for them!
Happy quilting,
Laureen